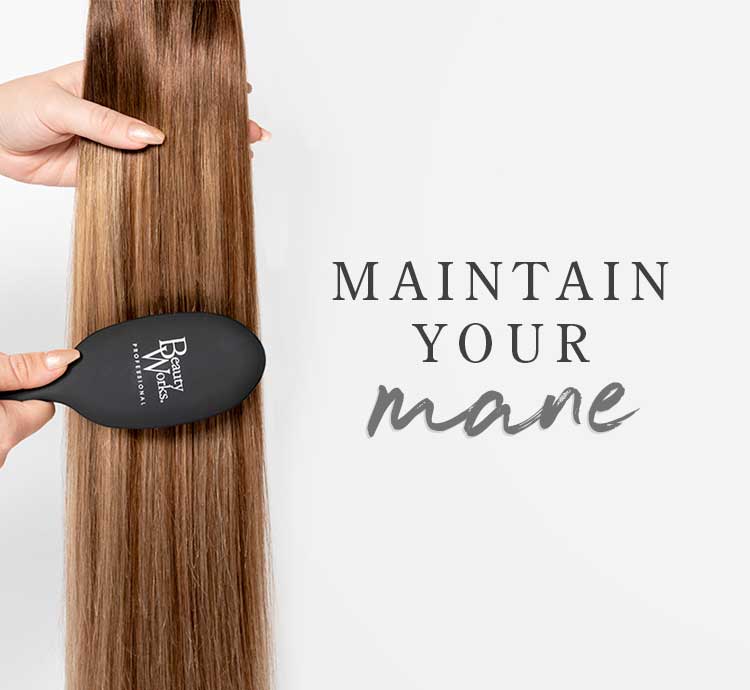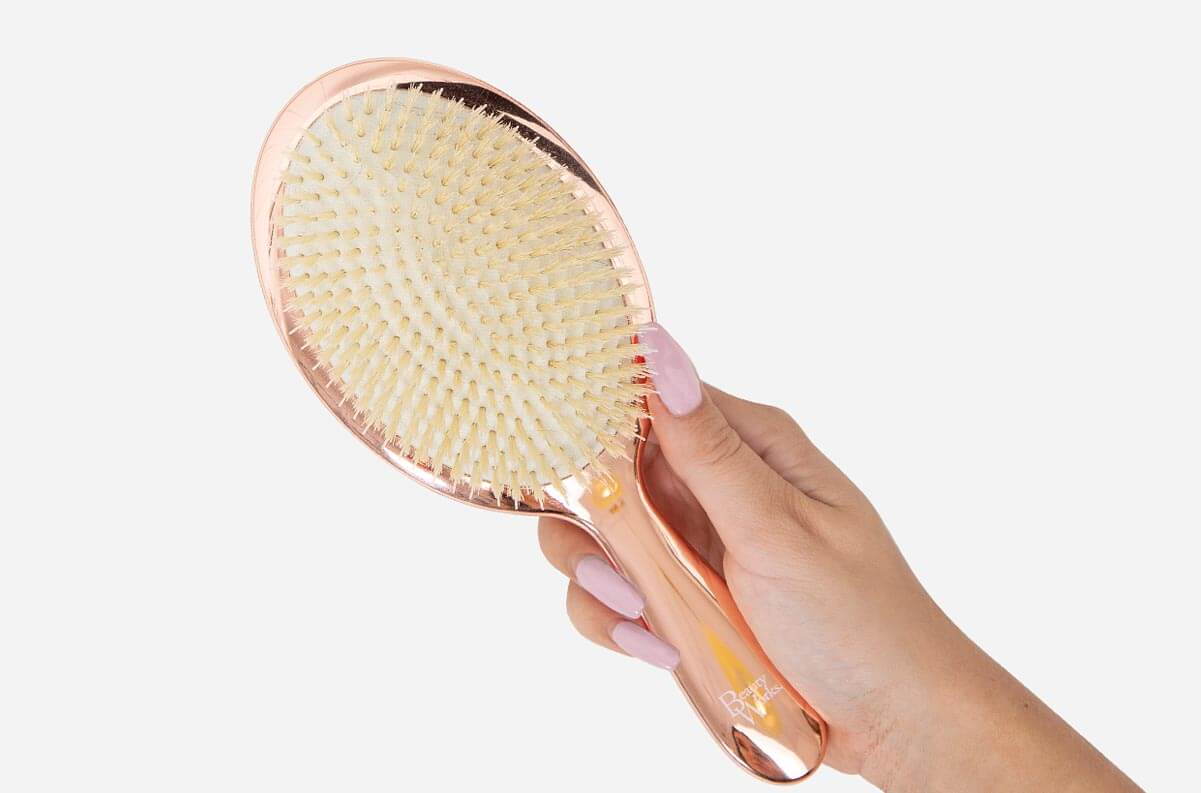 1
Detangle
Detangle your hair extensions before washing, this will avoid hair becoming tangled and lift away dirt. Do this before beginning to wash in order to give hair a thorough cleanse. Use a wide tooth comb or Beauty Works Boar Bristle brush to detangle hair.
Shop Now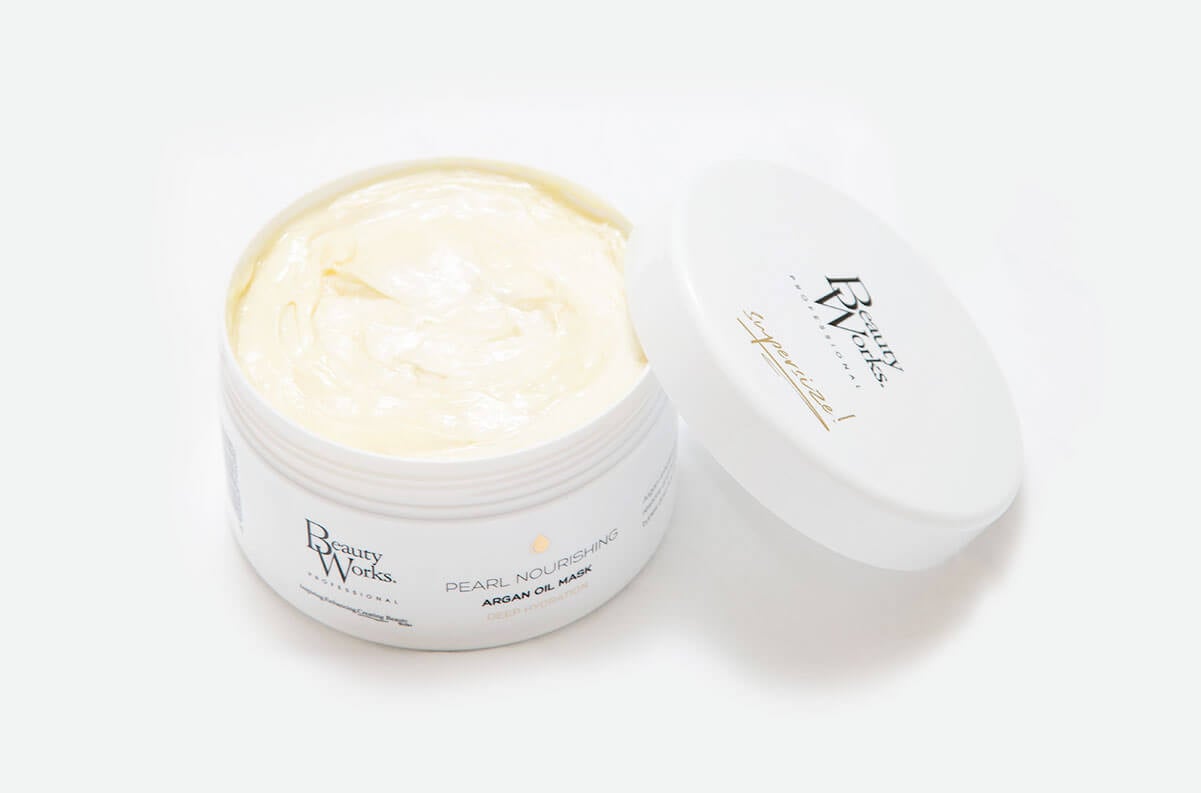 3
Hydrate
Hydrate hair by using the Beauty Works Argan Oil mask, this essential mask can be applied to damp hair and left on for 10-30 minutes. Styling, colouring and being blasted by the elements can all make a dent on the health of our strands. When hair or hair extensions start to feel frizzy, dull, and dry, coat hair in the mask and comb through from root to ends. Use weekly to restore moisture a hair mask can revive and restore lacklustre locks.
Shop Now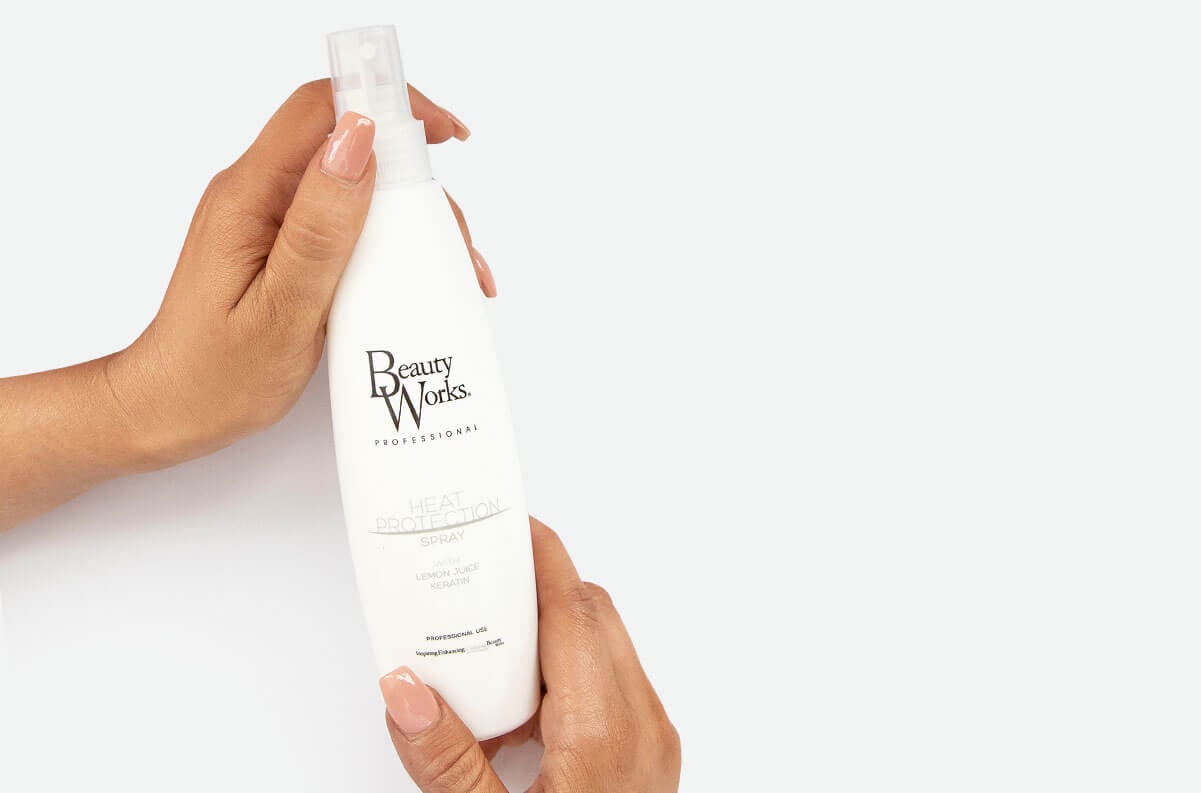 4
Protect Your Investment
Extensions are costly, to protect your investment and extend the lifespan on your new hair coat strands with a lightweight veil. The safest way to blow dry and heat style your hair is to a thermal spray to protect your hair from styling tools. The Beauty Works heat protection should be applied to damp hair and blow dried into strands before any heat is applied.
Shop Now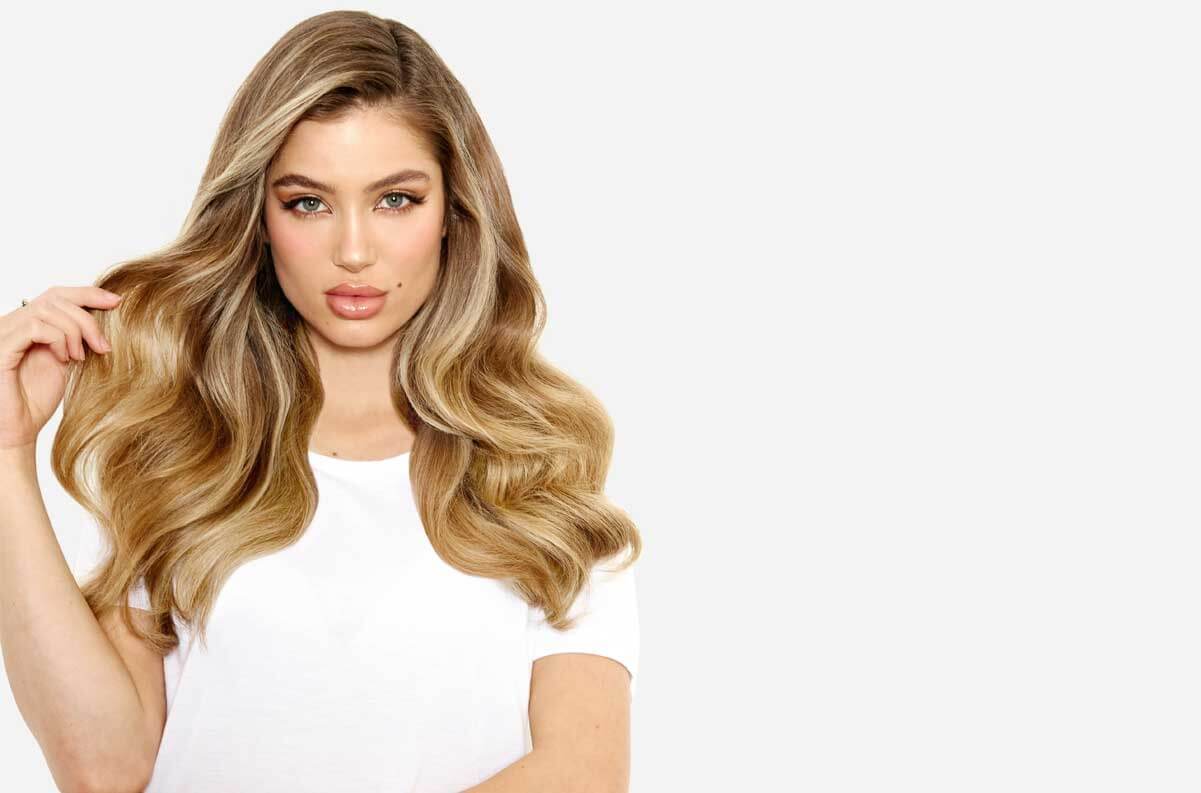 5
Hair SOS
If your hair feels heavy and wont style, you may need to wash your hair with a clarifying shampoo to remove stubborn dirt or product build up. Clarifying is a great way to detox your hair from hard water minerals to pollutants and styling product residue, all of which leave hair dull and lifeless that wont style hair extensions.
Shop Now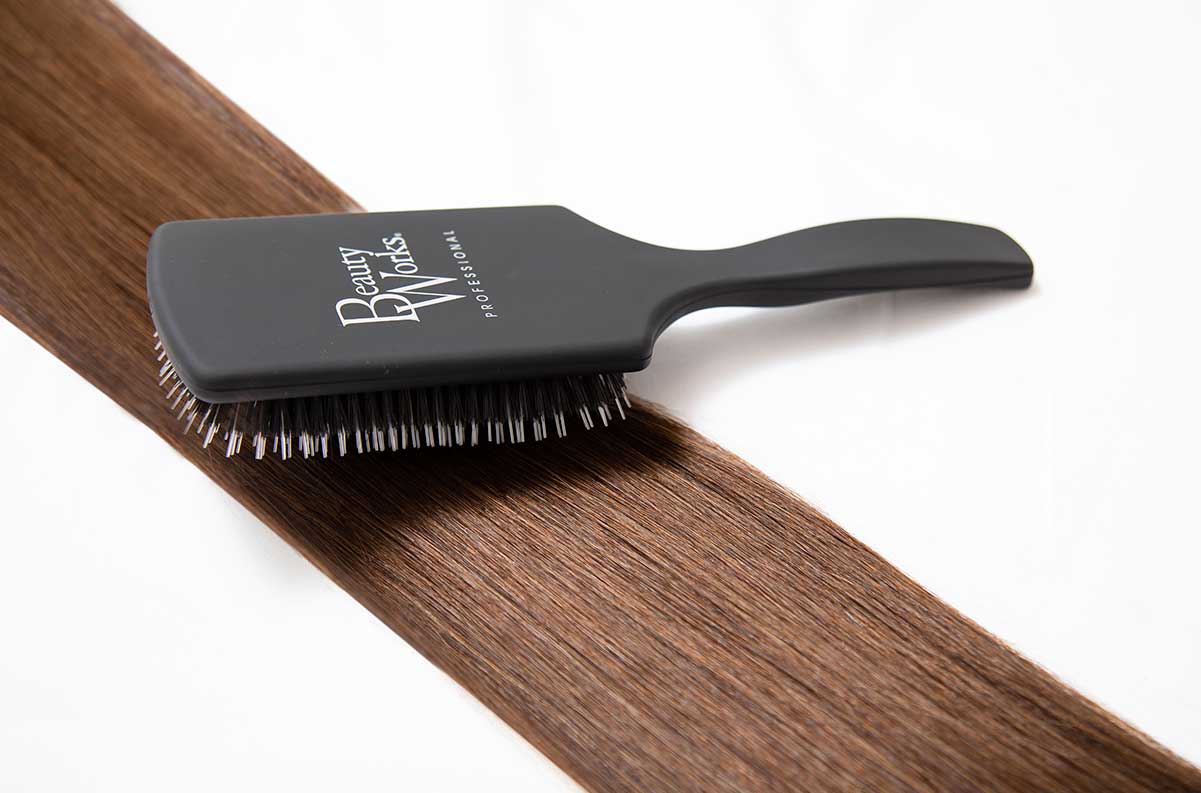 6
Brushing
The correct brush will not only keep your hair from unnecessary breakage and needing replacement more frequently, but it will also help to keep your natural hair in optimum condition too. Pulling at the root of your extensions with the incorrect brush can tug your extensions out, resulting in hair loss, thinning and damage to the root. Beauty Works Boar bristle brushes are specifically designed for hair extensions in mind and glides over strands safety.
Shop Now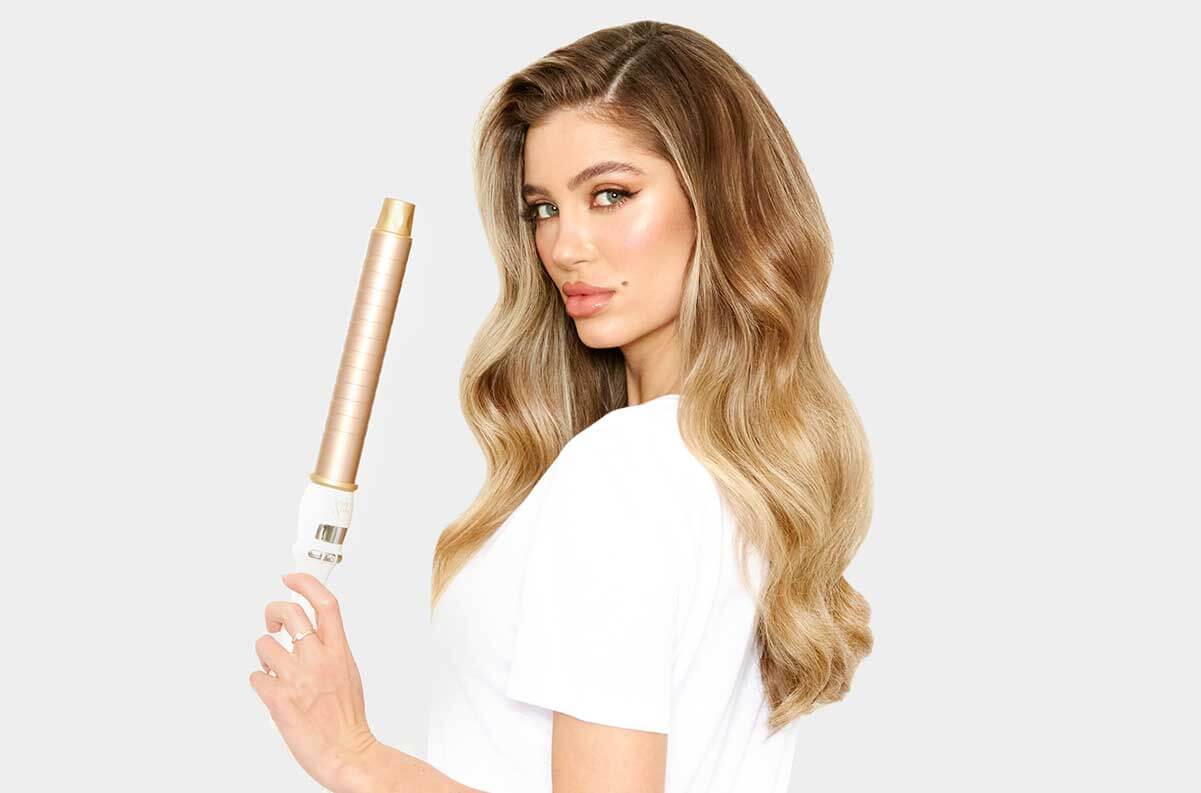 7
Styling
Minimize heat damage by using the right hair styling products and turn down the heat on your styling tools to avoid hair from burning or discolouring. Beauty Works styling tools are specifically designed with temperature control features to suit fine, thick or coloured hair types.
Shop Now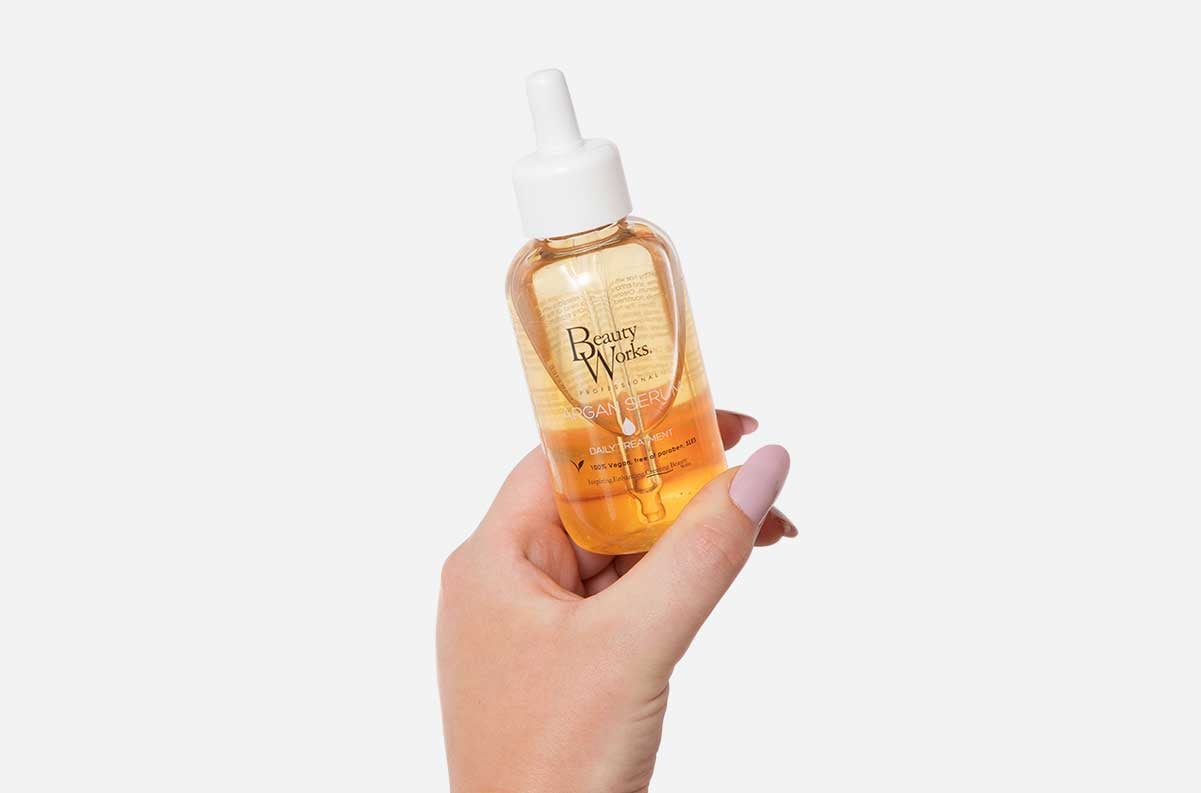 8
Boost The Shine Factor
Hair extensions aren't attached to the scalp, therefore the natural serum that normally comes from our hair needs replacing. Argan oil is renowned for its deeply nourishing properties, that leave hair looking healthy. Fully nourish your hair, tame frizz and flyways, whilst repairing split ends.
Shop Now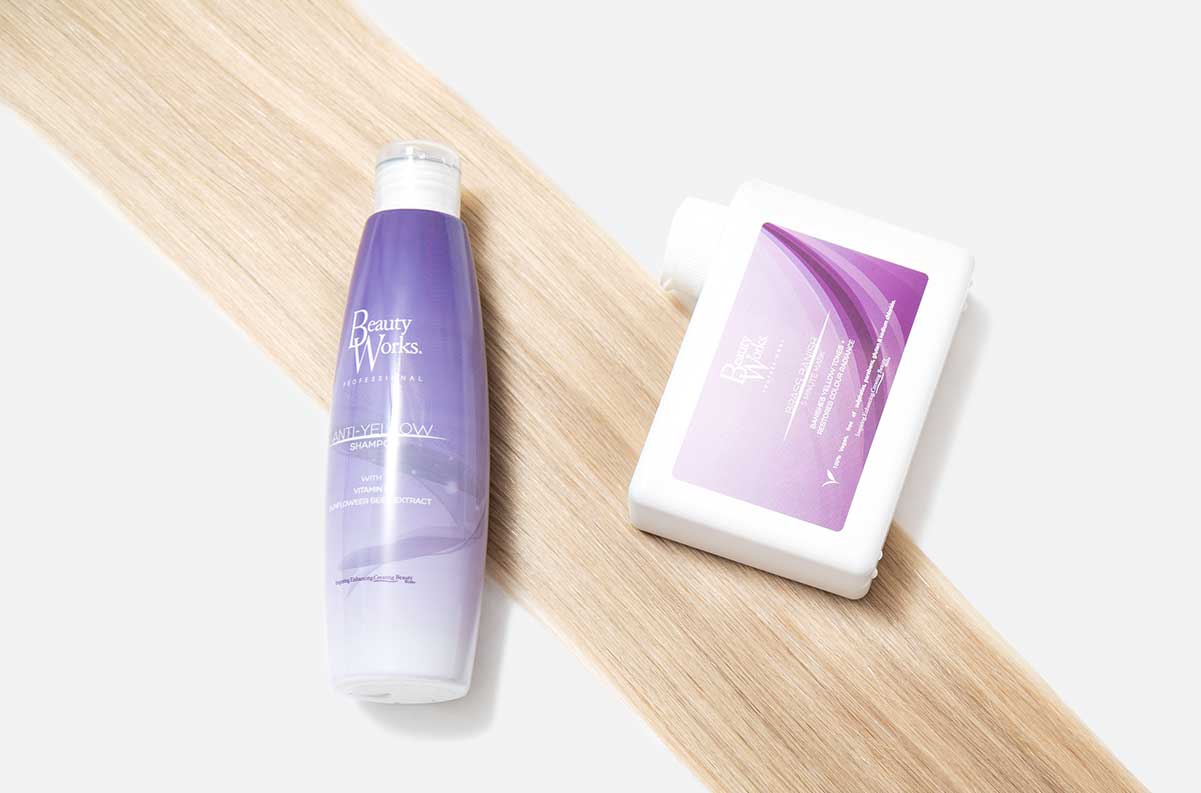 9
Holiday Hair Saviours
During the summer months or hotter climates are hair needs extra TLC. UVA rays can fade your colour and UVB leads to breakage. Prolonged sun exposure degrades the protein structure of hair, often resulting in elasticity, breakage, split ends and lack of shine. Whilst UV rays often strips the colour of hair extensions, causing them to fade and even turn pink in tone.

Beauty Works cater for specific shampoos and treatments for summer strands, shop Beauty Works After sun here.
Shop Now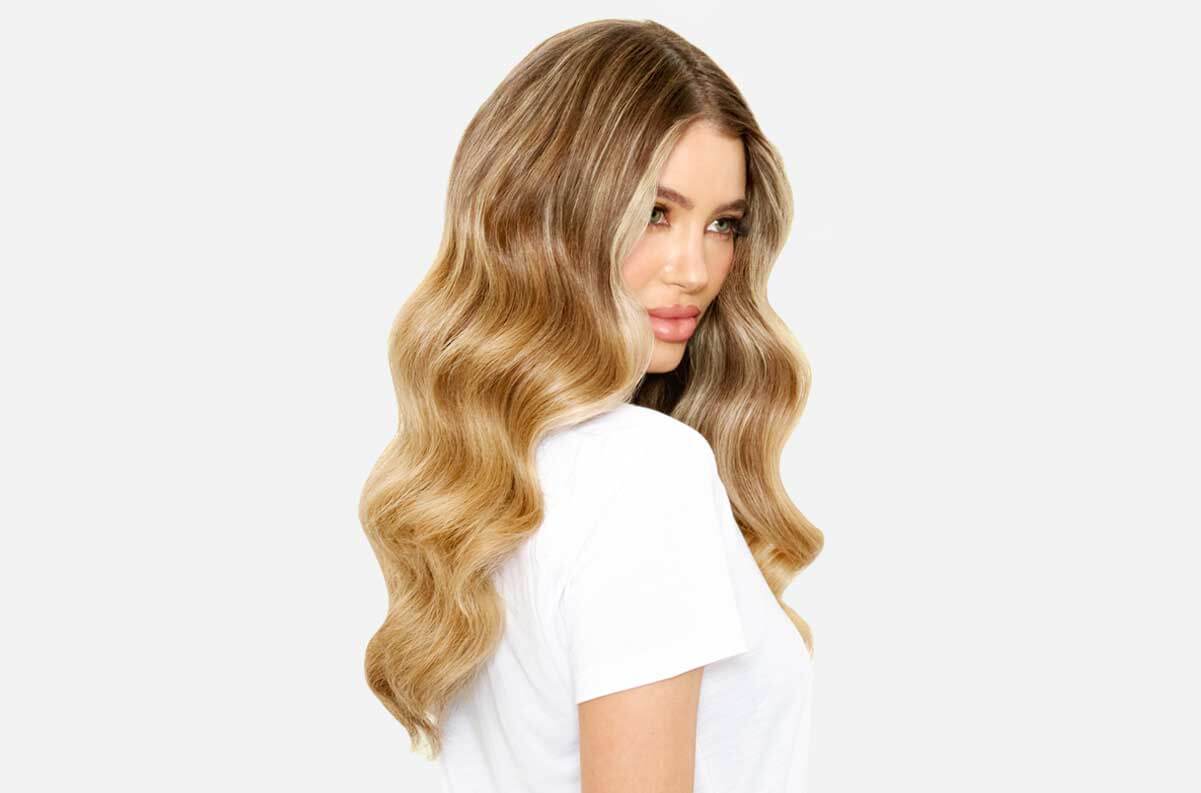 10
Maintain Beautiful Strands
Like any beauty routine, hair extensions require at home maintenance to ensure your hair stays healthy and your hair extensions look as good as new throughout the time you are wearing them.

Before any permanent extensions are fitted, we recommend a Beauty Works Consultation with a certified stylist to determine the right extensions for your lifestyle and hair type. If you do not have access to a Beauty Works certified stylist we recommend a professional trained extensionist with proven certificates on the application of hair extensions and relevant hairdressing qualifications to your country.