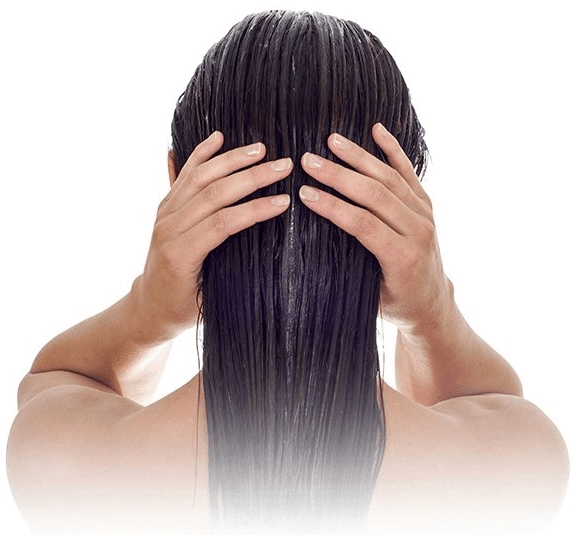 Keep your mane glossy and on high shine
Covering many hair concerns with sulphate, SLS and Paraffin free, vegan friendly and After Sun Colour-Fade ranges, Beauty Works offers the perfect solution with a selection of hair care specifically formulated with essential ingredients that have been developed to expand the lifespan and performance of your hair extensions. For hair lacking in strength, hydration and nourishment, Beauty Works has argan and macadamia oil treatments and hair masks that will breathe life back into your tresses. Our specially formulated designs our respected and used in salon to extend the longevity of hair extensions.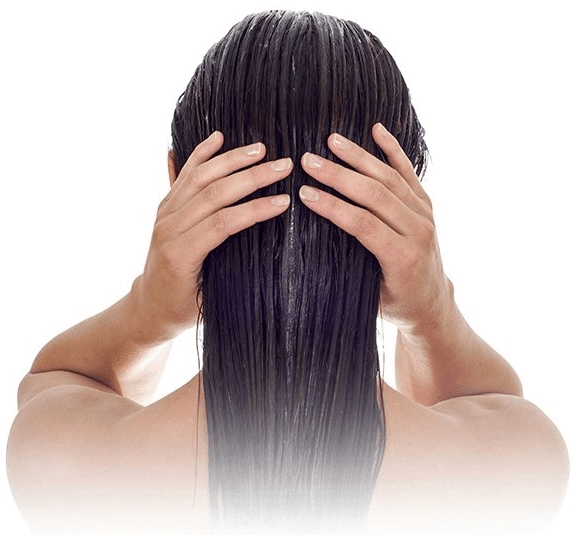 ---
Beauty Works Brush Collection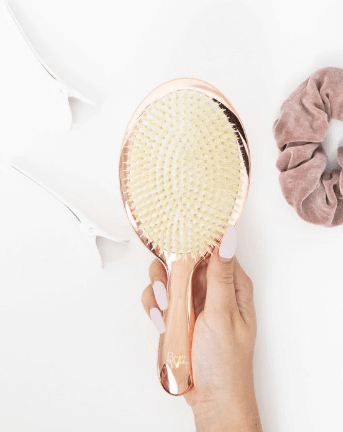 Glide smoothly over hair extensions with the large paddle brush, OK Beauty Award winner, this award winning brush is respected as the go to brush for hair extension users. Using 100% Boar and nylon pins to glide through strands safety.
Shop Now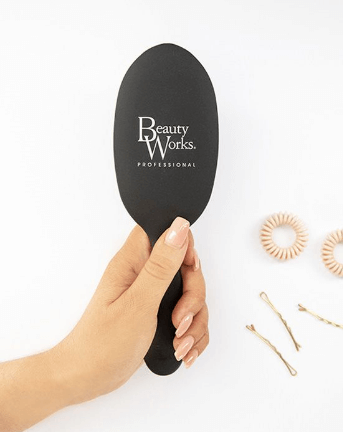 Just like the paddle brush, the oval design is a handbag essential for combing out hair extensions and keeping strands tangle free and smooth.
Shop Now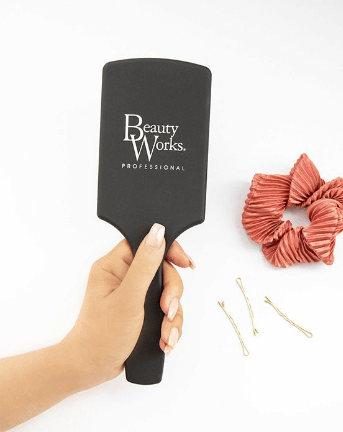 Beauty Works Rose Chrome brush is an extra-large design made specifically for long, full thick hair. Essential for longer extensions, the specially crafted hairbrush uses both boar bristle and nylon to cleanse dirt away whilst gliding over strands to minimising dryness and frizz. Locks will be left smooth, radiant and infused with a healthy shine.
Shop Now
---

Follow Our 10 Golden Rules To Maintaining Your Mane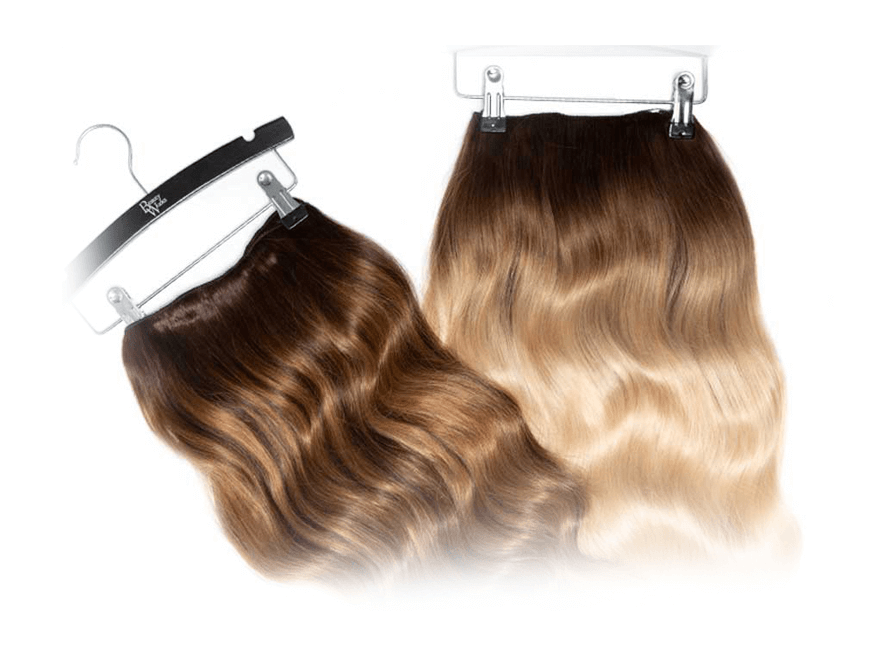 Rule Number One

Detangle
Detangle your hair extensions before washing, this will avoid hair becoming tangled and lift away dirt. Do this before beginning to wash in order to give them a proper cleanse. Use a wide tooth comb or Beauty Works Boar Bristle brush to glide through hair.
Shop Now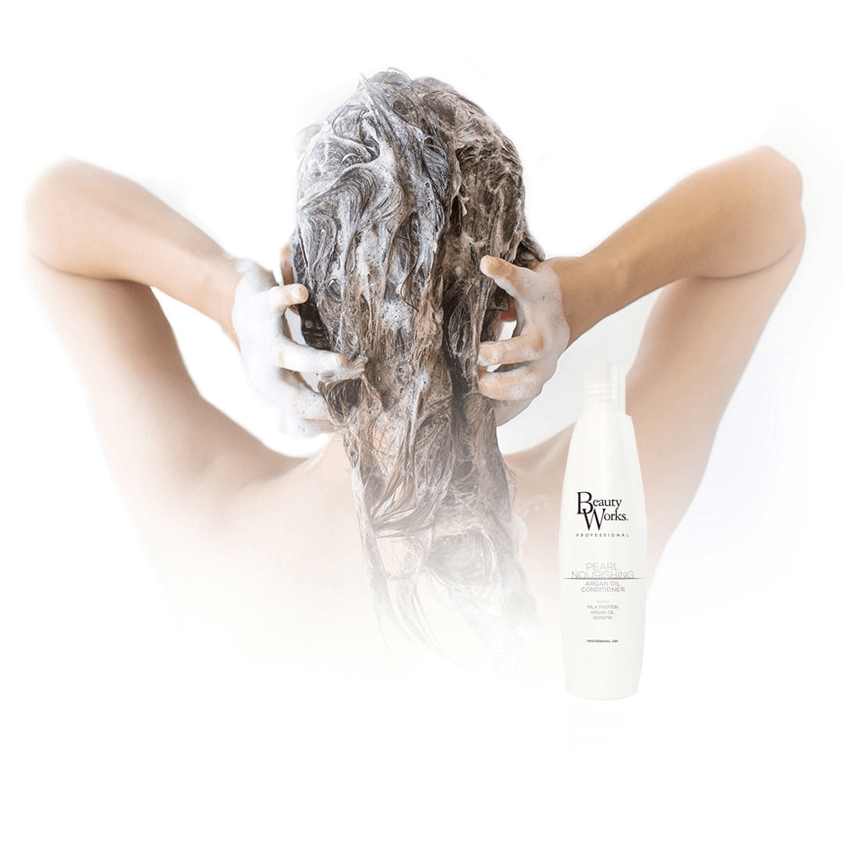 Rule Number Two

Wash, Rinse, Repeat
Gently massage the shampoo into the scalp, once the scalp is covered, work your way through the rest of the hair, stroking instead of scrubbing the shampoo into the mid lengths and end...

Wash hair extensions using a shampoo specifically formulated for your hair extensions and hair colour. Sliver and platinum are the icy cool tones require maintenance to keep extensions ashed, to neutralise brassiness we specifically cater shampoos for both blondes andrunettes.

Rinse your hair thoroughly to avoid any build-up, as you have more hair, and are likely to havused more product, be sure to spend extra time on the rinsing process.

Always condition from mid-length throughout ends, avoid applying conditioner directly over the application of permeant extensions. Use the Beauty Works Argan oil conditioner which leas hair fully nourished.

Gently squeeze any excess water from your hair to avoid towel drying, which can damage the cuticle and tangle strands.
read more
Shop Now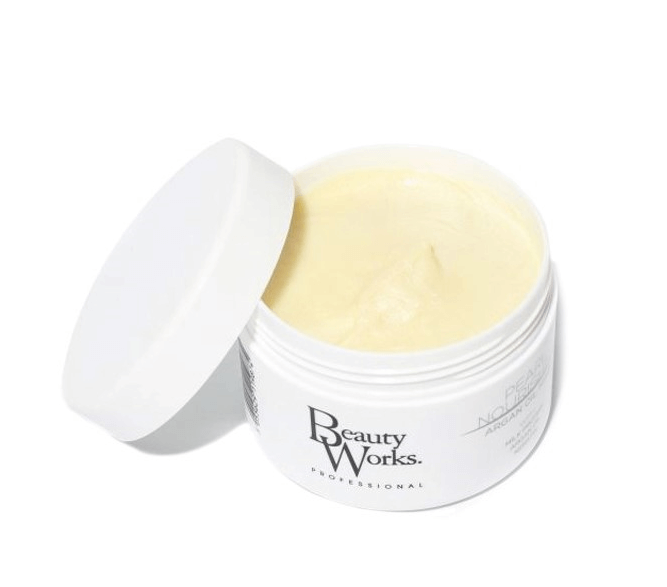 Rule Number Three

Hydrate stressed strands
Hydrate hair by using the Beauty Works Argan Oil mask, this essential mask can be applied to damp hair and left on for 10-30 minutes. Styling, colouring and being blasted by the elements can all make a dent on the health of our strands. When hair or hair extensions start to feel frizzy, dull, and dry, coat hair in the mask and comb through from root to ends. Use weekly to restore moisture a hair mask can revive and restore lacklustre locks.
Shop Now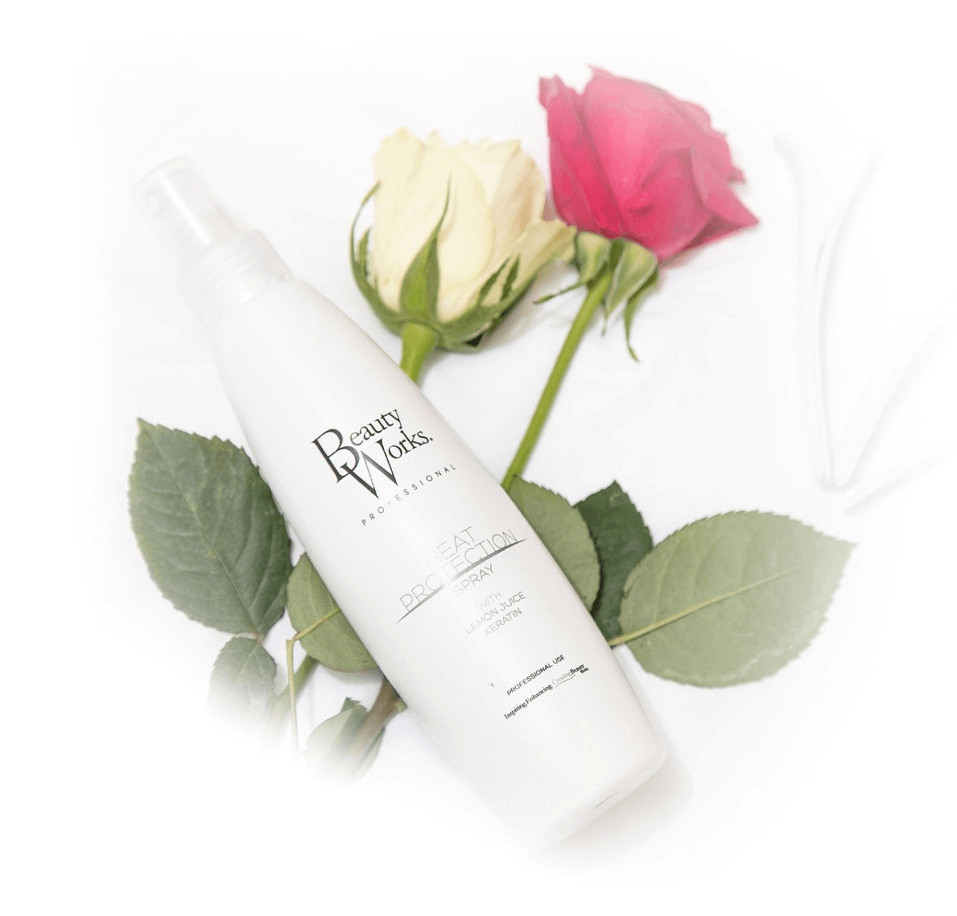 Rule Number Four

Protect Your Investment
Extensions are costly, to protect your investment and extend the lifespan on your new hair coat strands with a lightweight veil. The safest way to blow dry and heat style your hair is to a thermal spray to protect your hair from styling tools. The Beauty Works heat protection should be applied to damp hair and blow dried into strands before any heat is applied.
Shop Now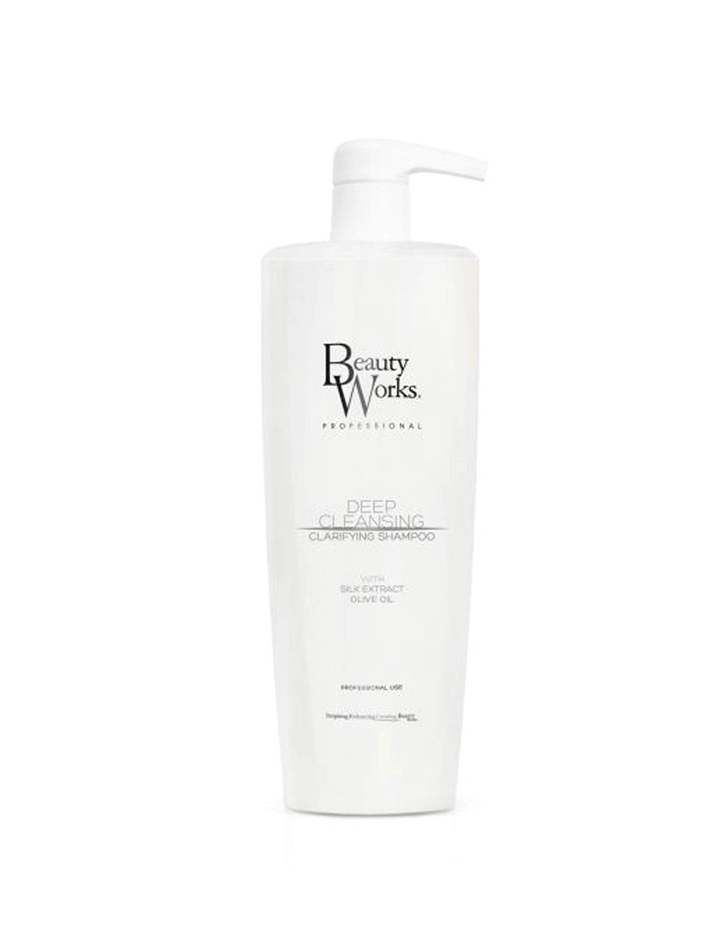 Rule Number Five

Hair SOS
If your hair feels heavy and wont style, you may need to wash your hair with a clarifying shampoo to remove stubborn dirt or product build up. Clarifying is a great way to detox your hair from hard water minerals to pollutants and styling product residue, all of which leave hair dull and lifeless that wont style hair extensions.
Shop Now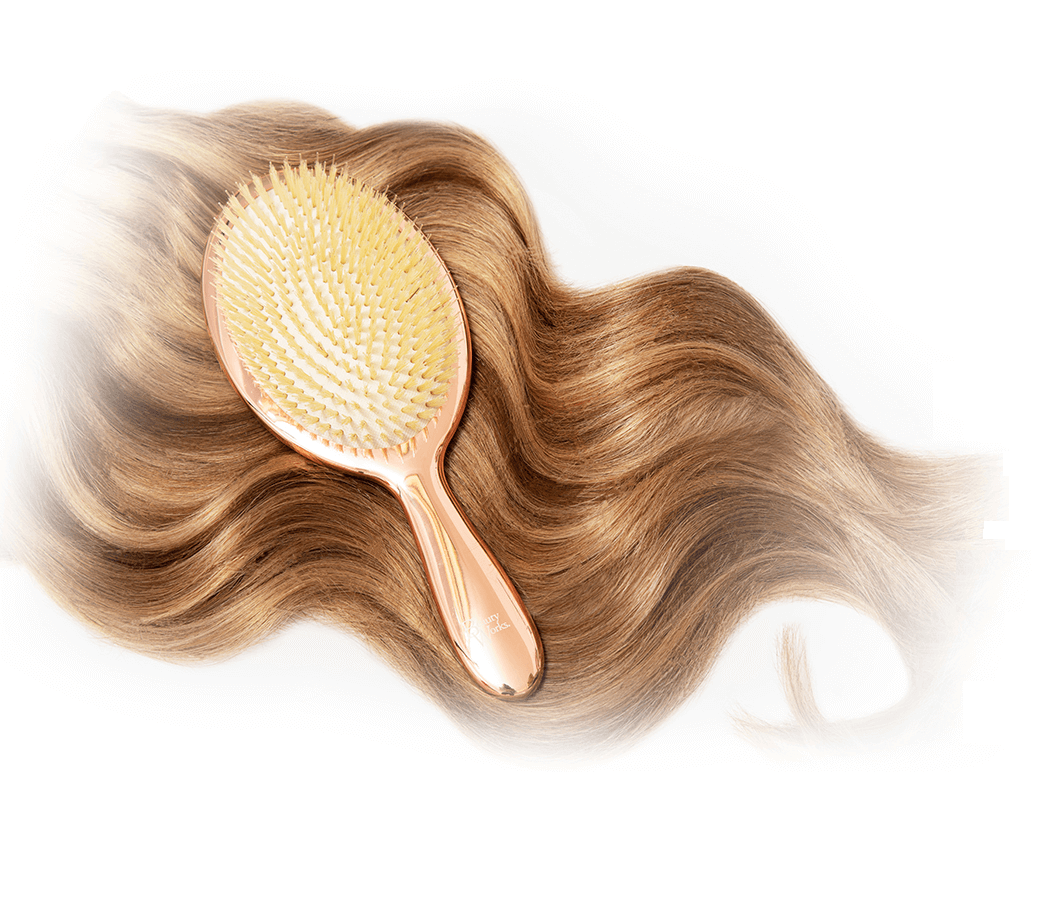 Rule Number Six

BRUSHING
The correct brush will not only keep your hair from unnecessary breakage and needing replacement more frequently, but it will also help to keep your natural hair in optimum condition too....

Whether you have a weave, micro-bonds, clip-ins or taped hair extensions, your natural hair is prone to more damage because they all apply pressure at the root. Pulling at the root of your extensions with the incorrect brush can tug your extensions out, resulting in hair loss, thinning and damage to the root. Beauty Works Boar bristle brushes are specifically designed for hair extensions in mind and glides over strands safety. Use daily to detangle and lift away dirt.
read more
Shop Now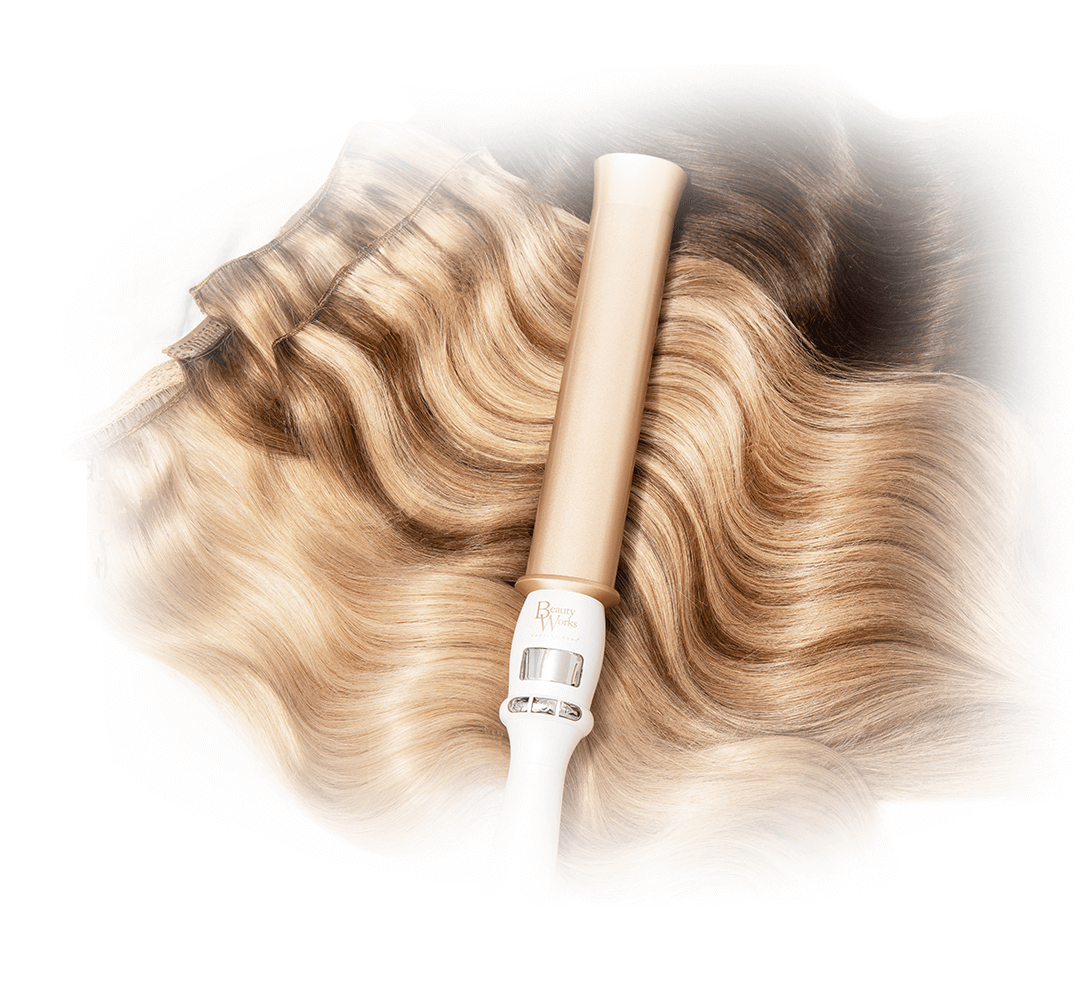 Rule Number Seven

Styling
Minimize heat damage by using the right hair styling products and turn down the heat on your styling tools to avoid hair from burning or discolouring. Use a heat styling tool that has a temperature control function, you can determine exactly how hot your styler works.
Shop Now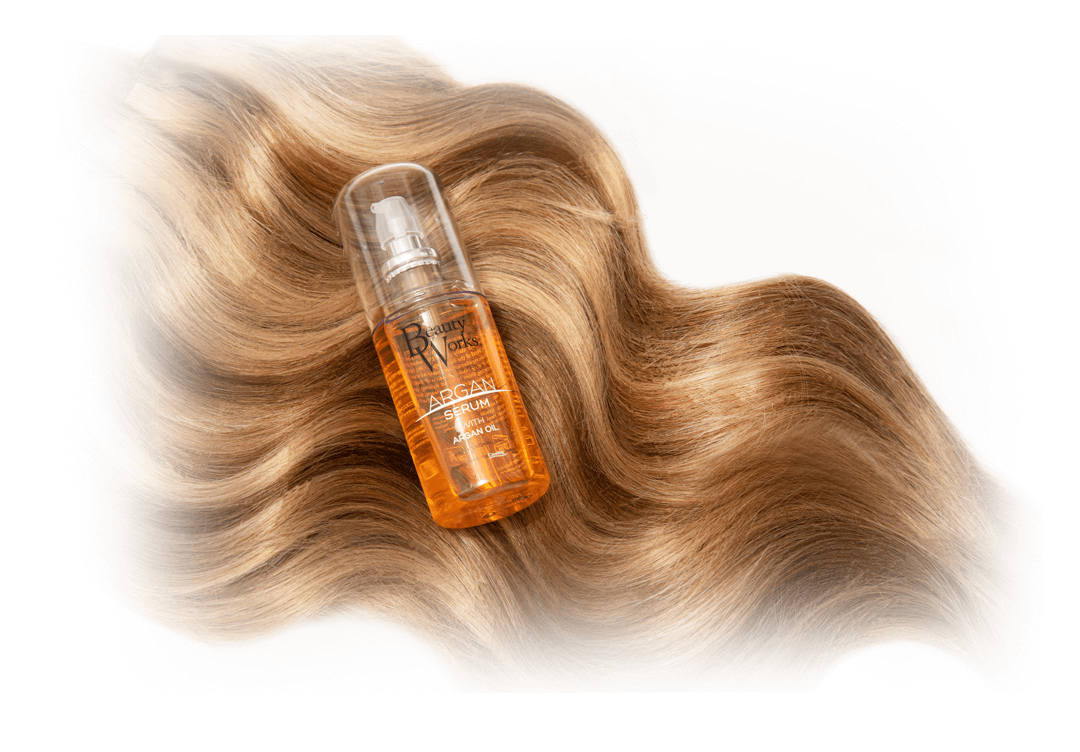 Rule Number Eight

Boost the shine factor
Hair extensions aren't attached to the scalp, therefore the natural serum that normally comes from our hair needs replacing. Dry oils, which contain the lightest silicones and oils, create the most believable shine. They smooth the hair's cuticle, which is a key sign of healthy hair, treat your tresses and use on extensions daily.
Shop Now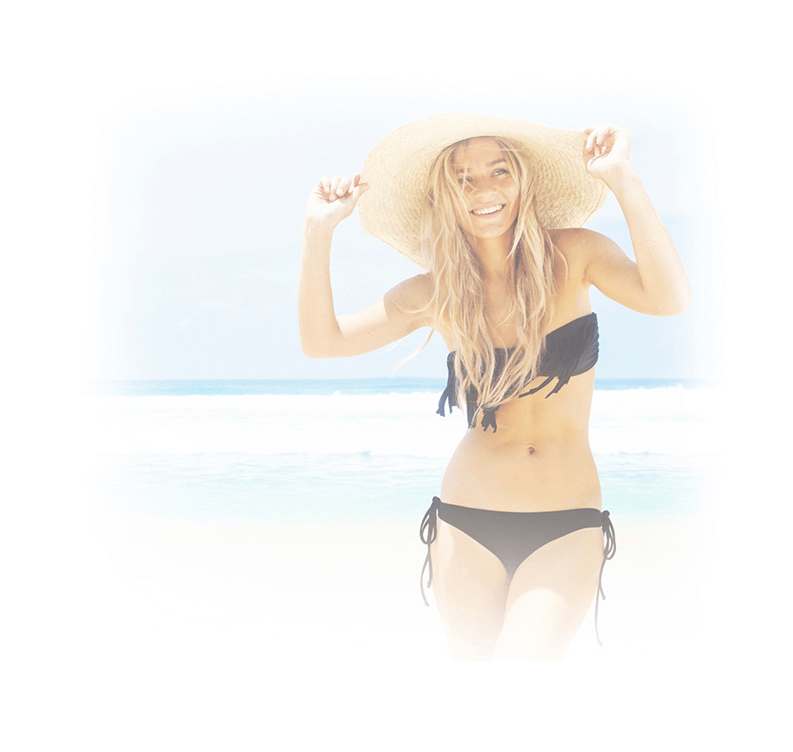 Rule Number Nine

HOLIDAY HAIR SAVIOURS
During the summer months or hotter climates are hair needs extra TLC. UVA rays can fade your colour and UVB leads to breakage. Prolonged sun exposure degrades the protein structure of hair, often resulting in elasticity, breakage, split ends and lack of shine. Whilst UV rays often strips the colour of hair extensions, causing them to fade and even turn pinky....

At Beauty Works we cater for hair extension users and recommended specific shampoos and treatments for summer strands, shop Beauty Works Aftersun here.

HOW TO STAY SUN SAFE
Avoid saltwater in the sea, salt is a natural dehydrator it can cause your hair and extensions to become extremely dry, discoloured and difficult to manage.

Avoid chlorine content in water, bleached or coloured hair can change hair colour and serious discolouration to your hair extensions which is irreversible.

Use a UV protection spray for your hair as UV rays will discolour hair extensions.

Sun cream can contain chemicals that can turn hair extensions pink or orange in tone, we recommend keeping hair extensions, specifically coloured blonde or balayage extensions out the reach from suncreams with chemicals we cannot guarantee with Beauty Works hair.
read more
Shop Now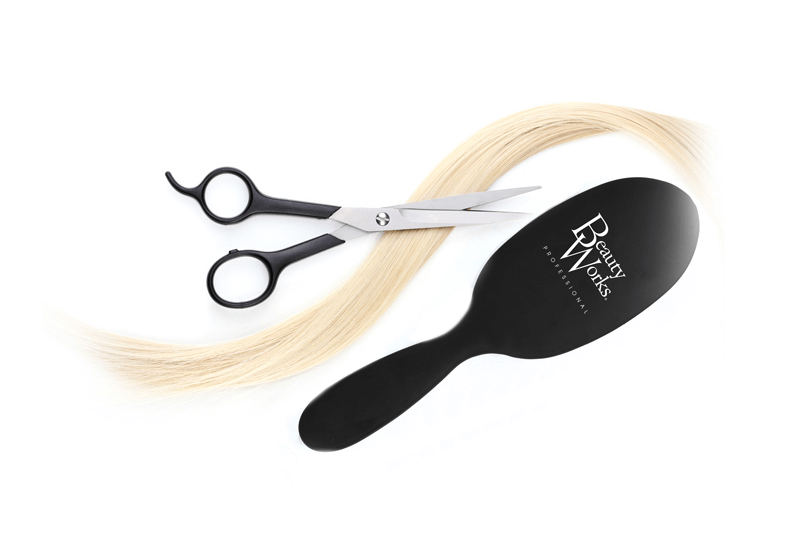 Rule Number Ten

Maintain Beautiful Strands
Like any beauty routine, hair extensions require strict maintenance to ensure your hair stays healthy and your hair extensions look as good as new throughout the time you are wearing them....

Before any hair permanent extensions are fitted, we recommend a Beauty Works Consultation with a certified stylist to determine the right extensions for your lifestyle and hair type. If you do not have access to a Beauty Works certified stylist we recommend a professional trained extensionist with proven certificates on the application of hair extensions and relevant hairdressing qualifications to your country. At this consultation the stylist will determine the hair method that suits not only your lifestyle but the colour, texture and length to suit your own hair.

Permeant hair extensions require regular maintenance appointments to keep them in optimum conditioner. Your own hair can grow by approximately 1/2 inches within a month, meaning your extensions will move down as your own hair naturally grows. Our team of fully trained experts want to ensure healthy hair and can recommend maintenance appointments and every 4 weeks, depending on the application method.
read more