Terms & Conditions
Please Note: The terms and conditions below apply solely to individuals purchasing goods for their own use. If you are buying goods for your business, salon or for the purpose to apply them to another individual in the course of your work, it is a business to business transaction and as such is exempt from the Distance Selling regulations.
Terms and Conditions apply to our online service only. For our Trade terms and conditions please email [email protected] stating the subject as Trade Terms and Conditions. Please ensure that all goods are in saleable condition and the hair products have not been used or handled, example; brushed, worn, labels removed etc. for health and hygiene reasons.
We do not recommend colouring or silver shampoo any human hair product as they have all been through a harsh chemical process. If you do decide to go ahead and colour the hair, all guarantees are voided and we will not accept hair back to be tested if you think that the hair is faulty as you have made a change to the original condition of the product. We will refuse to test hair that has been coloured.
For Express UK deliveries all orders must be placed at 2pm on the Cut-off date.
Colour Matching Service
Whilst we endeavour to give the best advice over the phone and via email, the company will not be held responsible for any disparity in colour matching.
Gift Vouchers
Converting to cash is not allowed. Gift Vouchers can be redeemed to credit the balance to pay for your order at beautyworksonline.com.
Gift Vouchers will be valid for 12 months from the date of purchase.
Order Cancellation: Pre-Shipment
If you wish to cancel an order or part order transaction before it is shipped, please do so immediately via telephone or via email. Cancellations made via email will be timed at time of reading, not sending or receipt. You will not be charged any penalty and your payment method will also be cancelled. If the order has been shipped, then the Post-Shipment cancellation will apply.
Order Cancellation: Post-Shipment
You may cancel your order up to 14 working days from receipt of your purchase. All goods must be returned in an unopened and unused state for refund. Please see our Returns Policy for more information.
Returns Policy - Cancellation of Order
All goods purchased from Beauty Works online may be returned for refund, exchange or replacement within 14 working days from receipt of delivery. Before sending the parcel back to us, please ensure that you request a returns form via email or you can download from our website. Click here to download.
Discount Codes/Promotions
Discount codes are not valid on sale items, unless otherwise stated. Discount codes not valid in conjunction with any other code, promotional offer or free gift with purchase. Any promotional items or gifts with purchase are subject to availability. Any items which are purchased with a promotional free gift must be returned with the free gift in order to receive a full refund for the original item purchased.
Buy Now Payl8r
Orders placed using the Buy Now Payl8r service can take up to 7 days to be processed. Please allow at least 48 hours before contacting us regarding your order. Due to the processing time with Payl8r Beauty Works cannot guarantee the next day delivery service.
Klarna Pay Later
In cooperation with Klarna Bank AB (publ), Sveavägen 46, 111 34 Stockholm, Sweden, we offer you the following payment options. Payment is to be made to Klarna:
· Pay later.
· Slice it.
Further information and Klarnas user terms you can find here. General information on Klarna you can find here. Your personal data is handled in accordance with applicable data protection law and in accordance with the information in Klarna's privacy statement.
Please Note: Important Information:
You must take care of our goods whilst they are in your possession and at any item, returns must be returned in its original shipped condition and original undamaged packaging. Please note all hair must be returned still attached to the original card. If you have removed it from the card we are unable to re-sell the item as new.
That you or your carrier are responsible for any returned goods until they reach our warehouse. Cost and Risk of return will be at your expense and we strongly recommend that you get Proof of Postage or use Royal Mail's "Recorded Signed" service. You may like to opt for Royal Mail's "Special Delivery" service if a valuable item.
For exchanged items, you may be asked for a nominal fee as a contribution towards any additional postage of shipping, depending on which shipping method you require.
We try to make refunds within one week of receipt back to us though promise to make all refunds within 14 calendar days from receipt of goods to our warehouse. Please note that we will not be held liable for any interest payment that you may incur because any refund was made outside of your credit/debit card timescales.
Please return the goods to the address on the top of your receipt/invoice and fill in the returns form available from our website.
Any returned goods that we receive which are outside of this Returns Policy will be defined as "In Dispute". Such In Dispute items will not be refunded or exchanged. A reason for this decision will be provided. We are happy to re-ship such In Dispute items back to you, otherwise they will be destroyed within 91 calendar days from their receipt back to us.
We are sorry but due to false promises in the past, we are unable to replace or exchange an item until the original parcel is returned to Beauty Works. If you need an item in a hurry, we suggest you place a second order for the new item and send the original back at a later date.
Sometimes and especially if goods are purchased in advance for a present or delivered whilst on holiday, aforementioned 14 day response timescales can be missed. Therefore, without prejudice and as a gesture of goodwill, we are happy to consider the following remedy on a case by case basis:
Should an item not be required and is returned and received by us between 14 working days and 30 calendar days, we will be happy to accept the item(s) back with refund of goods to the value of 70% of the purchase price (excluding shipping) or refund of 100% if taken as a gift certificate or coupon redeemable in the future at Beauty Works. Should an item be returned and received after 30 calendar days, we will have no obligation to refund. If you wish the item resent to you, we will ask for a nominal fee to cover additional shipping costs.
14 working days from receipt of delivery shall be defined as the date from when your shipment is received by yourself, being the date of signature that the package is received by you.
Returns Policy - Faulty Goods
If hair extensions appear faulty due to quality issues, the fault must be reported to us via email to the Customer Service Department: [email protected] within a maximum of 30 days of the receipt date; this is due to human hair being a consumable item during wear.
We only recommend the use of Beauty Works Aftercare and cannot guarantee the quality of any Beauty Works extensions with other formulas. Aftercare products must be purchased at the time of purchasing the extensions. Any hair returned to be tested for alleged quality issues must be accompanied by original proof of purchase for both the extensions and aftercare.
All returns must have a fully completed Hair Report Form. Any goods received without the appropriate paperwork will not be processed until the correct paperwork is received. Failure to provide the completed paperwork within 91 days will result in the goods being destroyed.
We will not test any hair extensions that have been coloured, tinted or chemically damaged; all hair extensions must be returned in the original product colour. We must receive the hair within 7 days of the complaint being made, this will then be examined and inspected. Goods are not considered faulty if their condition deteriorates due to poor hair management or poor application of extensions. If no fault is present, or the hair has been damaged or coloured in any way, the goods will be returned to the customer at your cost and we will not refund or replace the goods. Please note that testing of faulty hair extensions can take up to 30 days.
We do not guarantee the use of our hair extensions whilst on holiday/in warmer climates for various reasons, including discolouration of the hair when coming into contact with swimming pool chlorine and the hair drying out through excess heat. We strongly advise all customers using hair extensions avoid both chlorine and sea water as this can damage hair and hair colour.
Any colouring of extensions is done entirely at the customers own risk and we will not test, refund or exchange any extensions that have been coloured, dyed or tinted.
Beauty Works will not be held responsible for any extensions that have been exposed to heat damage by the customer.
Synthetic products can only be heated in moderation up to 180°, synthetic hair extensions cannot be coloured or washed.
Beauty Works will not be held responsible for any additional expenses due to faulty goods e.g. removal or re-application costs. We recommend that a qualified professional applies any professional hair extensions and that customers are to have a consultation before any permanent extensions are applied.
The goods are the responsibility of the customer until they reach Beauty Works warehouse. Please ensure all items are packaged properly to avoid transit damages.
Any returned goods that we receive which are outside of this Returns Policy will be defined as "In Dispute". Such In Dispute items will not be refunded or exchanged. A reason for this decision will be provided. We are happy to re-ship such In Dispute items back to you at a cost, otherwise they will be destroyed within 91 calendar days from their receipt back to us.
We are sorry but due to false promises in the past, we are unable to replace a faulty item until the original is returned to Beauty Works.
Product Images
Beauty Works make every effort to maintain clear descriptions and endeavour to use such "up to date" images that are representative and truly reflect the item to be purchased. However Beauty Works cannot be held responsible for [a] any perception you may have in product representation and [b] the manufacturer's obligation of a right to change product specification including colour or design at any time and without notice. It is also important to note that some colours may vary slightly from what you see on screen to the product ultimately received, depending on your monitor screen resolution and colour/display settings. We are aware that our site looks different on different PC's using different browsers and having different colour and screen resolution settings.
All materials contained on this web site are property of Beauty Works and may not be reproduced, distributed, transmitted, displayed, published or broadcast without the prior written permission of Beauty Works.
Permissions you may download material from the Beauty Works Online and the beautyworkspro web site for your personal, non-commercial use only. You may reprint or republish portions of text from the site but only if there is attribution to Beauty Works including the individual author if identified. Images displayed on this web site are the property of their respective photographers.
IMAGES MAY NOT BE RE-DISPLAYED ON ANOTHER WEBSITE WITHOUT PERMISSION OF THE PHOTOGRAPHER AND BEAUTY WORKS.
General Prior to shipping, we reserve the right to decline, reject or similarly cancel any order or part order without notice and refund any payment in full.
Many products, especially accessories can be procured from different suppliers depending on stock availability. Please note therefore that products may come in different packaging. All prices are correct at time of publication. Beauty Works reserve the right to change, alter or amend any price at any time without notice. Should a product price decrease since an original purchase, contractually we are not obligated to refund the difference. Similarly, should an increase occur prior to purchase, we are not obligated to sell at the previous lower price.
Should a product be unavailable or out of stock, we may after prior consultation ask if a replacement product with the same or higher value be acceptable. You may agree or reject this offer. If we are unable to contact you and a required date is within 3 days, so we do not let you down, we may make a decision to ship the replacement item to you with a written rationale. Should this not be acceptable upon receipt, you may return the item(s) for full refund including all postage.
All goods remain the property of Beauty Works until paid for in full.
#YesBW
Rights of Use of your Photos
We've seen your snap and think your hair looks great. We would love to share it with others. We therefore intend to use the photos posted by you on Instagram /Facebook /Pinterest and make them visible to all our customers.
1. Scope of consent
By replying to the message on our Instagram /Facebook /Pinterest page with "#YesBW" you are saying that:
you are an adult (at least eighteen years of age),
you hold all rights to the photo/photos,
all of the people shown in the photo/photos have given you their consent to using the photo/photos and granting us rights to them
our use of your photo/photos does not infringe any third-party rights and is not unlawful and
that you have read the terms of use set out below and agree to them.

You grant us (Beauty Works) an unlimited, non-exclusive, assignable, sublicensable, perpetual and worldwide right to use the photo/photos that you post or have posted on Instagram/Facebook/Pinterest with a Beauty Works hashtag. This means that we have the right to use the photo/photos with such a hashtag as digital or non-digital content. That usage might, for instance comprise their use in our online shop, in a retail outlet selling Beauty Works products, in Beauty Works newsletters, in posts on Beauty Works social networks, in outdoor advertising, on posters and in other promotions. We are not obliged to use the photo/photos, however. You waive any payment for use of the photo/photos in this connection as well as any right to be identified as originator / proprietor of rights.

2. Right of revocation

You are entitled to revoke the right of use granted at any time and can do so by removing the Beauty Works hashtag, deleting the photo yourself and sending us an email to notify us of your request to remove the photo at the following address: [email protected] In that case we will no longer use the photo/photos in future and remove them within a reasonable period of time.

3. Guarantee

We would like to make sure that use of the photo/photos is lawful and that we do not infringe any rights held by third parties or any legislation. By replying "#YesBW" you are saying that you hold all rights to your photo/photos, have obtained the consent of the person(s) shown and that our usage as described does not infringe any rights held by third parties or any legislation. You are also confirming that will release and indemnify us with regard to any demands, claim in damages, liability and costs arising in connection with use of the photos as described if the above statement should prove inaccurate.

4. Limit on liability

By replying "#YesBW" you are agreeing with us that you will never hold us liable for any direct, indirect, incidental or consequential losses, costs, damage, fees, expenditure or loss of profits, loss of business, contracts, business opportunities, loss of goodwill, loss of revenue, loss of envisaged savings, or for the corruption of data or information or any other prejudice in connection with use of the images as described. This limit on liability does not apply to damage deriving from loss of life, personal injury or damage to health as a result of negligent breach of duty by us or any deliberate or negligent breach of duty on the part of one of our statutory representatives or agents, nor to any other loss or damage deriving from grossly negligent breach of duty by us or to deliberate or grossly negligent breach of duty on the part of one of our statutory representatives or agents. This does not affect liability under the Product Liability Act.
Items lost in Transit
As we use recorded delivery courier services, we are unable to report an item as missing until 15 working days after original shipment day. Due to this rule set by our couriers, we are unable to deem an item as lost until this time and will not refund or replace until 15 working days from original shipment date has passed. Please note that an item sent overseas is not deemed to be lost or delayed until at least 25 working days have passed.
The Waste Electrical and Electronic Equipment (WEEE) Directive is now UK law. The legislation aims to make producers pay for the collection, treatment and recovery of waste electrical equipment. The regulations also mean that suppliers of equipment like high street shops and internet retailers must allow consumers to return their waste equipment free of charge.
The amount of WEEE we throw away is increasing by around 5% each year, making it the fastest growing waste stream in the UK.
Much of the UK's WEEE ends up in landfill, where the lead and other toxins it contains can cause soil and water contamination. This can have a harmful effect on natural habitat, wildlife and also human health.
Many electrical items that we throw away can be repaired or recycled. Recycling items helps to save our natural finite resources and also reduces the environmental and health risks associated with sending electrical goods to landfill.
Distributors of new Electric and Electronic Equipment (EEE) have a part to play in reducing the amount of WEEE going into landfill sites.
Beauty Works is obliged under these regulations to offer our customers free take-back of their WEEE on a like-for-like basis when they buy a new Electrical or Electronic product from us.
For example, if a customer bought a new hairdryer from us we would accept their old hairdryer and prevent it going into a landfill site by disposing of it safely. Customers must return their WEEE item to us within 28 days of purchasing their new item. Under the WEEE Regulations, all new electrical goods should now be marked with the crossed-out wheeled bin symbol shown below:
Goods are marked with this symbol to show that they were produced after 13th August 2005, and should be disposed of separately from normal household waste so that they can be recycled.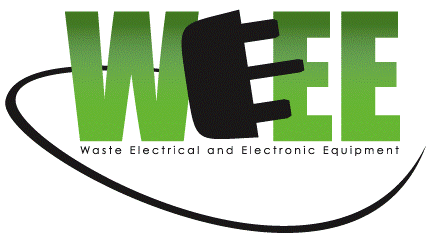 ;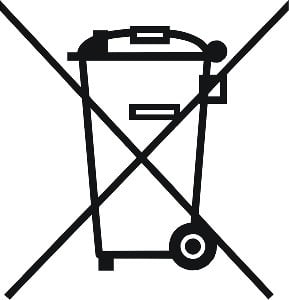 Website usage terms and conditions
If you continue to browse and use this website, you are agreeing to comply with and be bound by the following terms and conditions of use, which together with our privacy policy govern Beauty Works Online's relationship with you in relation to this website. If you disagree with any part of these terms and conditions, please do not use our website.
Beauty Works is a trading name of Ecotrade Europe Ltd. The term 'Beauty Works Online' or 'Beauty Works' or 'us' or 'we' refers to the owner of the website whose registered office is Ecotrade Europe Ltd registered in England. No. 07094786. Registered office address: Unit D3, Commercial Avenue, Handforth, SK8 6QH, United Kingdom. The term 'you' refers to the user or viewer of our website.
The use of this website is subject to the following terms of use:
The content of the pages of this website is for your general information and use only. It is subject to change without notice.
Neither we nor any third parties provide any warranty or guarantee as to the accuracy, timeliness, performance, completeness or suitability of the information and materials found or offered on this website for any particular purpose. You acknowledge that such information and materials may contain inaccuracies or errors and we expressly exclude liability for any such inaccuracies or errors to the fullest extent permitted by law.
Your use of any information or materials on this website is entirely at your own risk, for which we shall not be liable. It shall be your own responsibility to ensure that any products, services or information available through this website meet your specific requirements.
This website contains material which is owned by or licensed to us. This material includes, but is not limited to, the design, layout, look, appearance and graphics. Reproduction is prohibited other than in accordance with the copyright notice, which forms part of these terms and conditions.
All trademarks reproduced in this website, which are not the property of, or licensed to the operator, are acknowledged on the website.
Unauthorised use of this website may give rise to a claim for damages and/or be a criminal offence.
From time to time, this website may also include links to other websites. These links are provided for your convenience to provide further information. They do not signify that we endorse the website(s). We have no responsibility for the content of the linked website(s).
Your use of this website and any dispute arising out of such use of the website is subject to the laws of England and Wales.


PPC Bidding
Bidding on the Beauty Works Brand is not acceptable unless you have been given permission to do so, ie. Affiliates. Anyone bidding on our brand will be asked to stop this straight away.
Privacy Policy
We do not store credit card details / financial information.
This privacy policy sets out how Beauty Works Online uses and protects any information that you give Beauty Works Online when you use this website.
Beauty Works Online is committed to ensuring that your privacy is protected. Should we ask you to provide certain information by which you can be identified when using this website, then you can be assured that it will only be used in accordance with this privacy statement.
Beauty Works Online may change this policy from time to time by updating this page. You should check this page from time to time to ensure that you are happy with any changes. This policy is effective from 01/10/10.
What we collect
We may collect the following information:
name and job title
contact information including email address
demographic information such as postcode, preferences and interests
other information relevant to customer surveys and/or offers
What we do with the information we gather
We require this information to understand your needs and provide you with a better service, and in particular for the following reasons:
Internal record keeping.
We may use the information to improve our products and services.
We may periodically send promotional emails about new products, special offers or other information which we think you may find interesting using the email address which you have provided.
From time to time, we may also use your information to contact you for market research purposes. We may contact you by email, phone, fax or mail. We may use the information to customise the website according to your interests.
Klarna & Your Personal Information
In order to be able to offer you Klarna's payment options, we will pass to Klarna certain of your personal information, such as contact and order details, in order for Klarna to assess whether you qualify for their payment options and to tailor the payment options for you.
General information on Klarna you can find here. Your personal data is handled in accordance with applicable data protection law and in accordance with the information in Klarna's privacy policy.
Security
We are committed to ensuring that your information is secure. In order to prevent unauthorised access or disclosure, we have put in place suitable physical, electronic and managerial procedures to safeguard and secure the information we collect online.
How we use cookies
A cookie is a small file which asks permission to be placed on your computer's hard drive. Once you agree, the file is added and the cookie helps analyze web traffic or lets you know when you visit a particular site. Cookies allow web applications to respond to you as an individual. The web application can tailor its operations to your needs, likes and dislikes by gathering and remembering information about your preferences.
We use traffic log cookies to identify which pages are being used. This helps us analyze data about web page traffic and improve our website in order to tailor it to customer needs. We only use this information for statistical analysis purposes and then the data is removed from the system.
Overall, cookies help us provide you with a better website, by enabling us to monitor which pages you find useful and which you do not. A cookie in no way gives us access to your computer or any information about you, other than the data you choose to share with us.
You can choose to accept or decline cookies. Most web browsers automatically accept cookies, but you can usually modify your browser setting to decline cookies if you prefer. This may prevent you from taking full advantage of the website.
The table below lists the cookies we collect and what information they store.
| COOKIE name | COOKIE Description |
| --- | --- |
| CART | The association with your shopping cart. |
| CATEGORY_INFO | Stores the category info on the page, that allows to display pages more quickly. |
| COMPARE | The items that you have in the Compare Products list. |
| CURRENCY | Your preferred currency |
| CUSTOMER | An encrypted version of your customer id with the store. |
| CUSTOMER_AUTH | An indicator if you are currently logged into the store. |
| CUSTOMER_INFO | An encrypted version of the customer group you belong to. |
| CUSTOMER_SEGMENT_IDS | Stores the Customer Segment ID |
| EXTERNAL_NO_CACHE | A flag, which indicates whether caching is disabled or not. |
| FRONTEND | You sesssion ID on the server. |
| GUEST-VIEW | Allows guests to edit their orders. |
| LAST_CATEGORY | The last category you visited. |
| LAST_PRODUCT | The most recent product you have viewed. |
| NEWMESSAGE | Indicates whether a new message has been received. |
| NO_CACHE | Indicates whether it is allowed to use cache. |
| PERSISTENT_SHOPPING_CART | A link to information about your cart and viewing history if you have asked the site. |
| RECENTLYCOMPARED | The items that you have recently compared. |
| STF | Information on products you have emailed to friends. |
| STORE | The store view or language you have selected. |
| USER_ALLOWED_SAVE_COOKIE | Indicates whether a customer allowed to use cookies. |
| VIEWED_PRODUCT_IDS | The products that you have recently viewed. |
| WISHLIST | An encrypted list of products added to your Wishlist. |
| WISHLIST_CNT | The number of items in your Wishlist. |
Links to other websites
Our website may contain links to other websites of interest. However, once you have used these links to leave our site, you should note that we do not have any control over that other website. Therefore, we cannot be responsible for the protection and privacy of any information which you provide whilst visiting such sites and such sites are not governed by this privacy statement. You should exercise caution and look at the privacy statement applicable to the website in question.
Controlling your personal information
You may choose to restrict the collection or use of your personal information in the following ways:
whenever you are asked to fill in a form on the website, look for the box that you can click to indicate that you do not want the information to be used by anybody for direct marketing purposes
if you have previously agreed to us using your personal information for direct marketing purposes, you may change your mind at any time by writing to or emailing us at [email protected]
We will not sell, distribute or lease your personal information to third parties unless we have your permission or are required by law to do so. We may use your personal information to send you promotional information about third parties which we think you may find interesting if you tell us that you wish this to happen.
You may request details of personal information which we hold about you under the Data Protection Act 1998. A small fee will be payable. If you would like a copy of the information held on you please write to Beauty Works, Unit D3, Commercial Avenue, Handforth, SK8 6QH, United Kingdom.
If you believe that any information we are holding on you is incorrect or incomplete, please write to or email us as soon as possible, at the above address. We will promptly correct any information found to be incorrect.